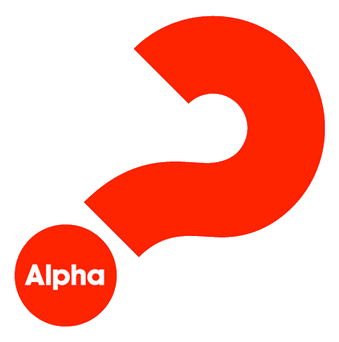 Adults & Children (English)
Dates: Fridays – February 22 / March 1, 8, 15, 29 / April 5, 12 & 26 / May 3
Alpha Day Away – April 13 (Saturday)
Alpha Graduation – May 12 (Sunday)
Time: 6.45pm to 8pm (Dinner) and 8pm to 9.30pm (Programme)
This Course is for BBTC members to invite pre-believing relatives and friends to EXPLORE THE MEANING OF LIFE! Set in a relaxed and informal environment over 10 sessions plus a Weekend Away. Participants will have dinner, watch a short video and discuss in small groups with a group facilitator. Interested participants to register at http://bit.ly/alpha2019grp
Children's Alpha (K1-P6 Children)
There will be a corresponding children's programme for pre-believing children of parents attending Alpha. Children will learn about Jesus and the Christian faith through fun games, craft, skit and much more. Do encourage your pre-believing relatives and friends to bring their children.
SIGN UP
Seniors (Mandarin)
Dates: Saturdays from Feb 23 to May 11 (10 sessions)
Timing: 9am – 12pm
Venue: Hall 2 (Level 2)
Mandarin Worship is organising an Alpha Course in Mandarin for pre-believing seniors. Invite your Mandarin speaking loved ones to explore the meaning of life and understand the foundations of our Christian faith.
Interested parties can approach sister Chia Foong Ghee or Agnes Tan at the Hall 1 reception table to find out more. Registration closes on Feb 10.