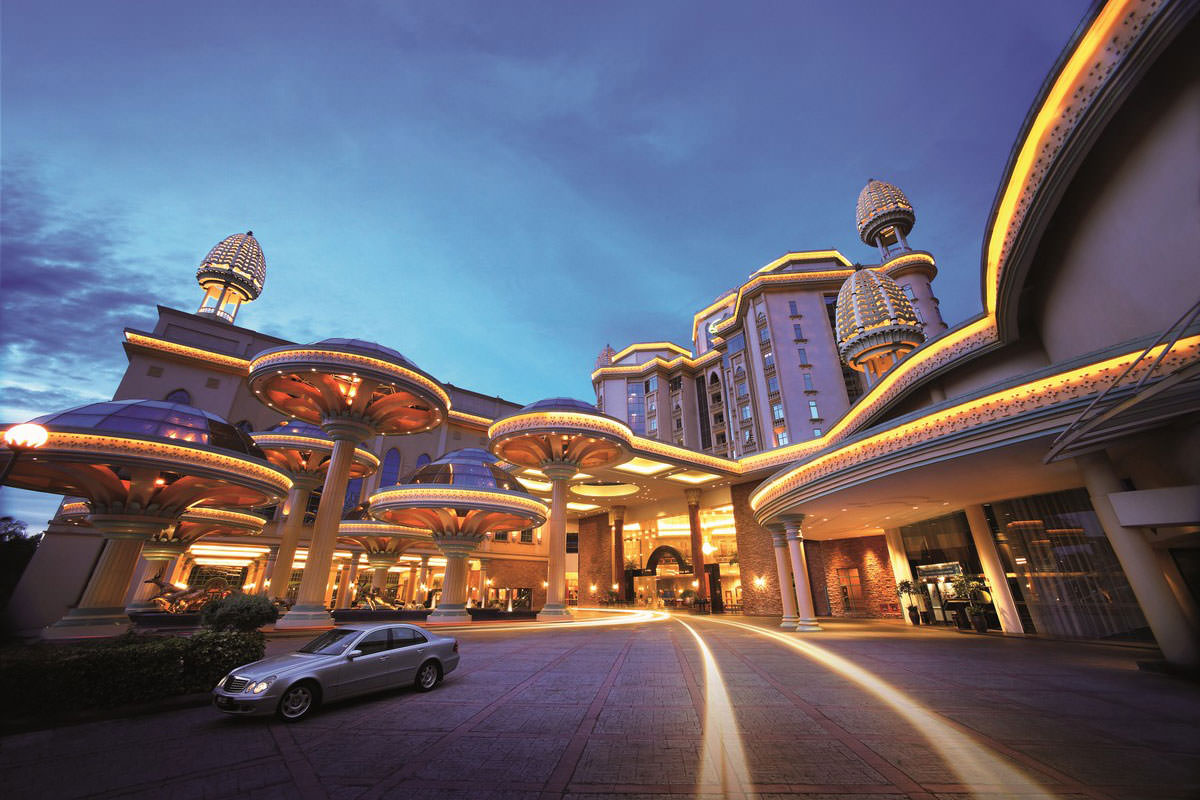 Date:
June 7-10, 2021 (Monday to Thursday)
Meeting Location:
Sunway Pyramid Convention Centre and Hotels
Petaling Jaya, Selangor
Accommodation:
Sunway Pyramid Hotel
Sunway Resort Hotel & Spa
Contact Email: camp@bbtc.com.sg
Church Camp Postponed to 2021
In view of the recent developments and uncertainties around COVID-19, the camp committee with the church leaders' support has unanimously decided to postpone our Church Camp at Sunway KL to June 7-10, 2021. In the meantime, we will start to process FULL camp refunds by early May 2020. More details will be shared regarding the refund process. Thank you for your patience and kind understanding. If you have any other enquiries, please write to camp@bbtc.com.sg.
Camp Theme: Kingdom Quest
What is your Kingdom Assignment?
The BBTC Vision is to be an Intentional Disciple-Making Church of effective priests and kings. At the 2020 Church Camp, develop a 20/20 vision of what God is doing in the world we live today and have clarity of what is your God given kingdom assignment as His disciple. Don't miss this spiritual milestone of BBTC as the church comes together to bond and hear the word in season for us.
Kingdom Quest
Be awakened to seek it…
Be aligned to discover it…
Your kingdom assignment awaits!
Seek first the kingdom of God! (Matthew 6:33)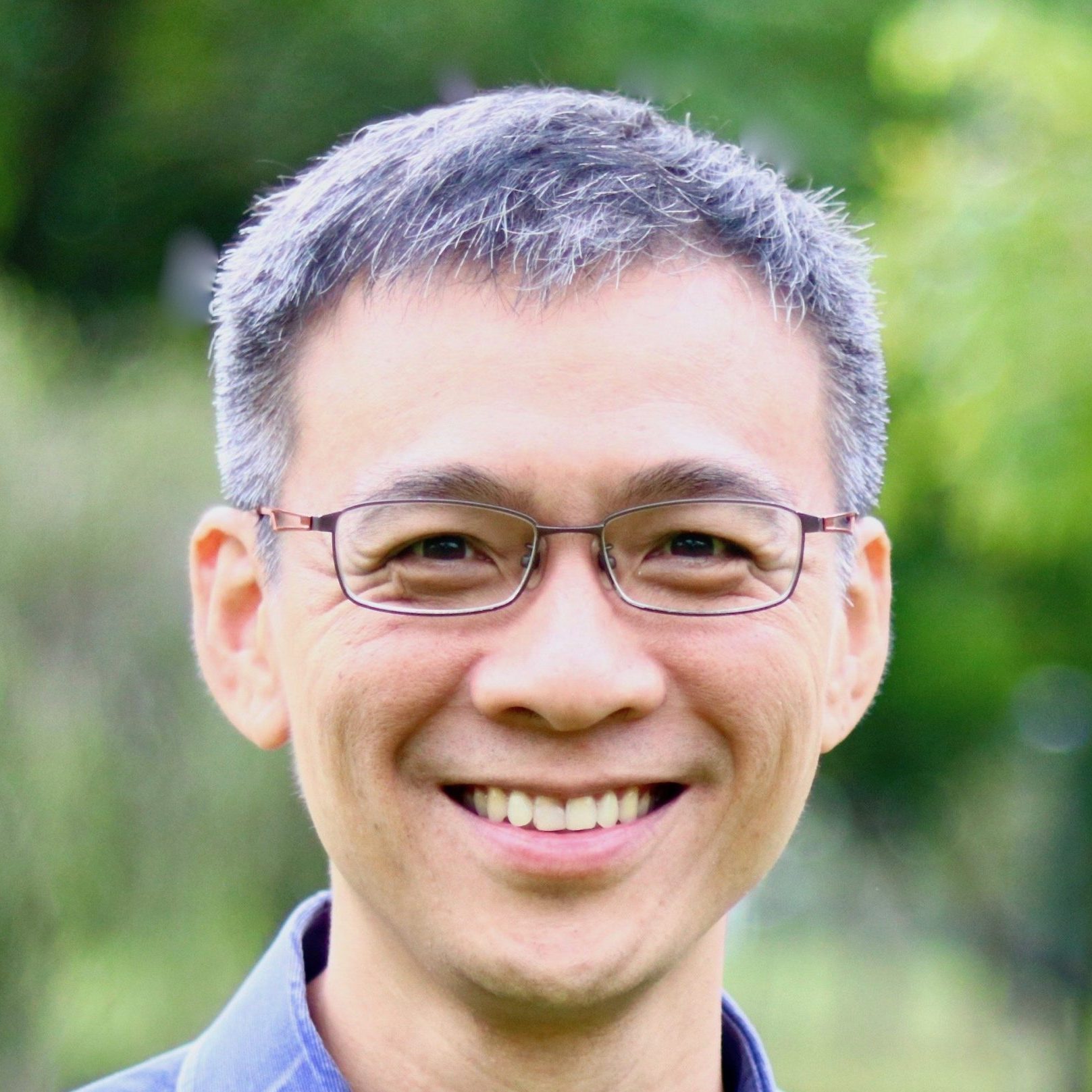 Speaker: Ps Henson Lim
Henson Lim is the author of Say to Archippus and Alignment Check, and founder of Archippus Awakening, a kingdom initiative dedicated to the awakening of saints to know and fulfil their God-given kingdom assignments. Henson managed an advertising agency for 14 years before stepping into ministry in 2004. After obtaining his M.Div from TCA College, he served as Dean of a school of ministry and later, Deputy Senior Pastor of a local church. Called to the ministry of teaching and preaching, he declares the Word of God with a passion to spur others to rise above mediocre Christianity that they may live lives worthy of their calls in Jesus Christ. Henson is married to Serene and they have seven children. The family worships at Full Gospel Assembly Singapore.
REGISTRATION
When and how can I register for Church Camp 2020?
All campers are encouraged to register through your cell group leaders. If you do not belong to any cell groups, you are still welcome to join us. Just email to camp@bbtc.com.sg and we will sort out your registration for you.
Once you are registered, your registration contact person (usually your Cell Group Leader) will receive an email confirmation from our Camp Registration System. He/she should forward that email confirmation with your Camp Registration ID to you for your future reference. You are welcome to access our Camp Registration System with the URL provided within the email confirmation to confirm the details and payment status updates.
Individual registration is also accepted at https://tinyurl.com/camp2020
Registration starts 1 December 2019 and early bird camp rates will apply for those who registered before 31st Dec 2019. Camp registration will officially close on 31 January 2020.
What do the packages cover? How much does it cost?
| | | |
| --- | --- | --- |
| ADULT | Early Bird | Standard |
| Triple | S$375 | S$410 |
| Twin* | S$385 | S$420 |
| Single | S$570 | S$590 |
*1 King Bed or 2 Single Beds. Request for your preferred room type is not guaranteed and subject to room availability on the actual day check-in.
CHILD (0 – 4 YEARS OLD)
Early Bird
Standard
No extra bed
FOC
FOC
Extra bed
S$110
S$130
CHILD (5 – 12 YEARS OLD)
Early Bird
Standard
No extra bed
S$160
S$205
Extra bed
S$270
S$310
The camp fees are in Singapore Dollars (S$), per person and it covers three nights of hotel room charges, tourism tax and meals consisting of three breakfasts, three dinners and one lunch. The hotels do provide a limited number of baby cots, free of charge, based on a first-come-first-served basis. Please email to camp@bbtc.com.sg with your camp registration ID should you require a baby cot. The camp fees do not cover personal travel insurance and transport for the camp.
Additional room nights (pre or post camp dates)
If campers wish to extend their stay either before or after our camp dates, we have negotiated the following preferential rates for the extension nights.
Room
Type
Rates
(MYR / night)
# of
Breakfast Vouchers  
Single
/ Twin
370
2
Triple
528
3
Each additional room night comes with breakfast as part of the package. Any extra breakfast vouchers required will be chargeable according to hotel standard rates.
Campers are to pay (in Ringgit) the pre and post camp room charges separately to the hotel agent at the hotel on the first day of our camp (8 June 2020). The specific time and location will be advised in due time. Please email camp@bbtc.com.sg for your request before the camp registration close date (31 Jan 2020). Any request that comes after the registration close date will be subject to room availability.
How much do I need to pay for coach transfers from BBTC?
The fare for the transport by coach to/from the hotels is S$50 per adult or child (FOC for children below 2 years old). Lunch on the SIN-KL route is covered by the fare. It is a flat-rate fare, i.e. passenger will pay the same fare for a one-way transfer or a return trip (to and from the hotel transfers). Please indicate, during registration, if you require the transport.
PAYMENT
When can I make payment and how can I make payment?
To ease payment tracking for us, we would appreciate it if you can do the following:
a) Make ONE full payment PER Camp Registration ID i.e. if you have 3 rooms under 1 registration ID, please make payment for all 3 rooms in one single payment amount. Partial payments are not recommended.
b) Please write at the back of your cheque or indicate in your bank transfer comments as follows:
CC20 (space) Camp Registration ID (space) mobile number
For example: CC20 1234 91234567
c) Payment is to be made through your cell leader if he/she register on your behalf. But in the event that you wish to pay on your own separately, please indicate to your Cell Group Leader during registration, so he/she can create a separate Camp Registration ID for you
Payment by bank transfer/PayNow
Please make payment as soon as you can after registration.
Recipient's name: Bethesda (Bedok-Tampines) Church
For bank transfer, please use Standard Chartered Bank 59-0-000200-0
For PayNow, please use UEN: 198402921MBBT
Payment by Cheque
All cheques should be crossed and issued to "BBTC". Please write your details in the back of the cheque as advised above. CC20 payment counters will also open on the following dates:
| | | |
| --- | --- | --- |
| Day | Dates | Time |
| Saturday | 11 & 18 Jan, 1 Feb 2020 | 7 to 8 pm |
| Sunday | 12 & 19 Jan, 2 & 16 Feb 2020 | 10 am to 1 pm |
You are also welcome to drop off the cheques at your convenience:
1. Our church office reception during office hours;
2. Level 3 mailbox outside sanctuary
Payment datelines & Payment acknowledgement
Kindly note that your registration is not completed/confirmed until full payment is made by the payment datelines. Your registration will be cancelled automatically if payment is not made by the stipulated datelines and your rooms will be given to those who are on the waiting-list.
| | | |
| --- | --- | --- |
| Type | Registration Period | Payment by: |
| Early Bird | 1 Dec 2019 – 31 Dec 2019 | 16 Feb 2020 |
| Standard | 1 Jan 2020 – 31 Jan 2020 | 16 Feb 2020 |
You will receive email acknowledgment regarding your payment in about two weeks' time. Please email to camp@bbtc.com.sg if you notice any payment discrepancies.
GETTING THERE
By BBTC coach
Please arrive at BBTC Hallelujah Quadrant on 8 June by 7am.
During our coach journey, there will be one toilet break and a lunch stop at Seremban (lunch provided).
Estimated coach arrival at KL is 3.30pm (depending on traffic condition).
There will be separate coaches for Sunway Pyramid hotel and Sunway Resort hotel.
Campers will be notified of their hotel assignment nearer the camp dates.
By car
All non-Malaysian registered vehicles may need to register for Vehicle Entry Permit at https://vep.jpj.gov.my
The estimated travel time is about 5-6 hours depending on traffic.
Please plan to arrive at the hotel between 2-4pm.
Parking is free for campers at Sunway Pyramid and Sunway Resort hotel.
There will be visible signs on where the hotel parking is.
If the hotel parking is full, you are also entitled to park at the mall parking without charge.
Please validate your parking coupon at your hotel concierge at Level 1 each time before exiting the carpark.
By plane
Singapore to KLIA
Flight time from Singapore to KLIA approximately 50 minutes (Singapore Airlines, AirAsia, Jetstar, Scoot, Malindo, Malaysia)
Transfer from KLIA to Sunway Pyramid hotel will take about 1 Hour.
Estimated cost: RM90 (taxi), RM120 (Premier transfer), RM80 (Grab), excluding toll charges.
Singapore Seletar to Subang (SkyPark Terminal)
Flight time from Singapore Seletar to Subang approximately 80 minutes (Firefly)
Transfer from Subang to hotel approximately 20 minutes
Airport metered taxi approximately RM20
Grab car from airport approximately RM30 (demand/surge dependent)
FAQ
REGISTRATION & PAYMENT
1. Please refer to the Registration Tab for more details on camp registration, hotel bookings and payment.
TRANSPORT
1. If I take the transport by BBTC, what time should I arrive at the campsite on the first day and leave on the last day?
The estimated time of arrival in KL is around 3:30 pm, depending on traffic conditions. The expected time of departure from the hotel on the last day is from 2pm onwards.
2. Can I elect for transportation (arranged by BBTC) after registration?
Please write in to camp@bbtc.com.sg on your request with your camp registration ID. Any request post registration is subject to seat availability on the coaches.
3. If I only need one leg of the transport, can I opt for only a one-way coach transfer?
The coach fee is a flat rate of S$50 even if you are only taking it one-way.
4. I am taking my own transport. What time will Church Camp 2020 start and end so that I can book my flight/arrange my transport?
Camp programme starts with dinner at 5:30pm on 8 June (Monday). Camp will end at 12pm on 11 June (Thursday).
MEALS
1. Why are there some meals excluded?
CC20 is held in a convention centre connected to the Sunway shopping mall with many good eating places both inside and outside the shopping mall. As such the camp committee made a deliberate decision to cancel out some meals so that the campers can get an opportunity to try something different outside the hotel.
2. How do I indicate my meal restrictions regarding food allergies / lactose intolerance?
Unfortunately we do not cater for meal restrictions during CC20, so please exercise wisdom and check with the serving staff if you have food allergies and unsure about the ingredients that are in the dish which may cause allergic reaction.
OTHERS
1. I would like to help at Church Camp 2020. What are some areas I can serve?
Thank you for offering to help. Please direct your enquiries to camp@bbtc.com.sg and let us know which area you would like to serve.
2. Do our children have the same programme as us? Where and when do we leave them? Who is taking care of them?
There will be a children's programme for ages 3-12 year old running concurrently during the main speaker plenary and huddle sessions.
PROGRAMME HIGHLIGHTS
There are 6 Plenary sessions (morning and evening) organized for adults and youths anchored by our Camp Speaker Ps Henson Lim. After every plenary session, there will be breakout sessions where the cell leaders can facilitate their own small group discussions.
We will organize separate children program for ages between 3 to 12 years old which will run concurrently with our main plenary & breakout sessions.
There are free and easy time set aside every afternoon (from noon), where campers are free to check out our optional programs lined up or just organize their own cell group/family activities to bond with one another.
Camp will end after lunch on the last day 11 June.