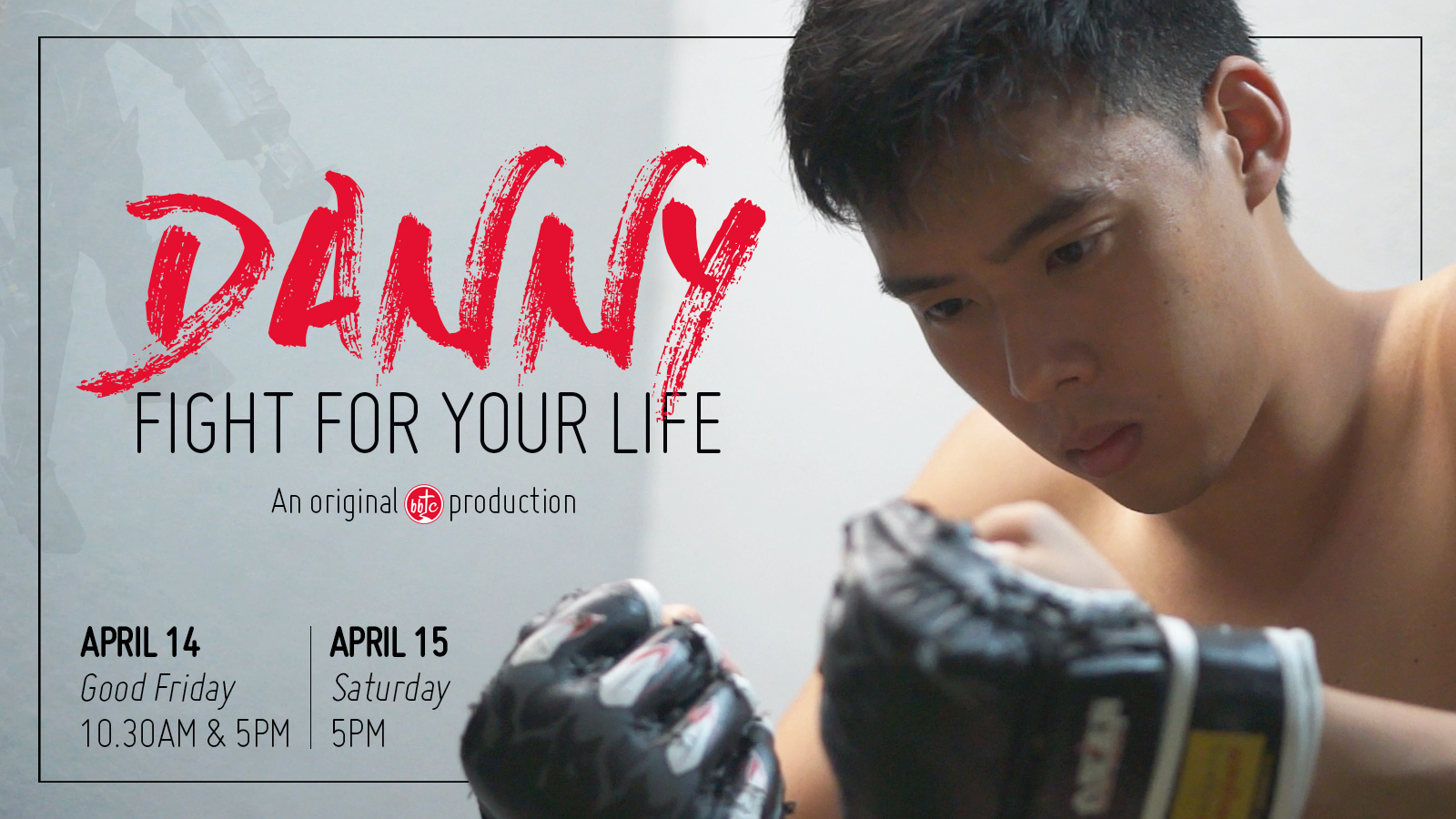 DANNY – FIGHT FOR YOUR LIFE
GOOD FRIDAY DRAMA
April 14, 10.30am & 5pm
April 15, 5pm
Venue: Sanctuary & Gallery (Level 3 & 4)
Have you ever wanted anything so badly that you would give up everything just to have it? This is the story of DANNY, a prize fighter in a post-apocalyptic future, whose success in the arena is fueled by his drive to prove his father wrong. He thinks he's conquered the world – until he discovers the truth about his father. Now he's in the fight of his life.
All tickets for DANNY has been sold out
Some instructions coming to the event:
Admittance will be by tickets only due to the limited seating capacity.
The tickets are time/date specific. E.g. You cannot use ticket for the 10.30am show for the 5pm show.
Do exercise road safety and avoid alighting along Bedok North Ave 3.
Limited parking for guests only. There are more public parking lots available in the vicinity.
Flyer for Danny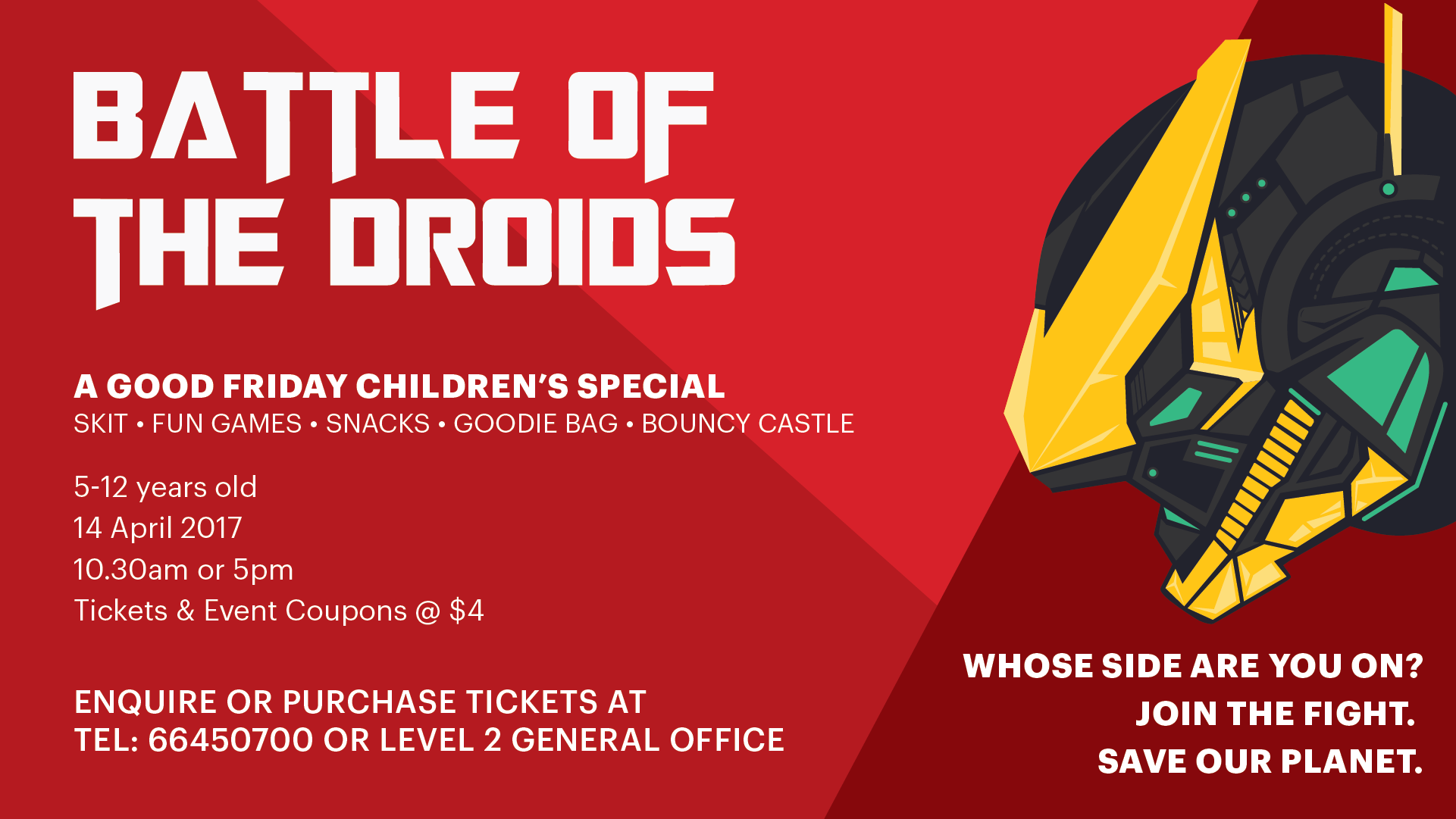 BATTLE OF THE DROIDS
GOOD FRIDAY CHILDREN'S SPECIAL
April 14, 10.30am & 5pm
Venue: Hall 1 & Hall 2 (Level 1 & 2)
Held concurrently with the Drama on Good Friday is a children's carnival event for ages 5-12 years. Highlights include Skit, Games, Snacks, Goodie Bags. Children tickets come with games & snack coupons (booklet) at $4. Tickets for the 10.30am slot has been sold out. Tickets still available for the 5pm slot.
There will also be a corresponding evangelistic program for children ages 18 months to 4 years old at the Kindy Basement Hall. No tickets will be required for them. Highlights include energetic songs, fun games and snacks and a special treat! Please also note that children who need special attention should be accompanied by adults.
Flyer for Battle of the Droids
DRAMA TRAILERS