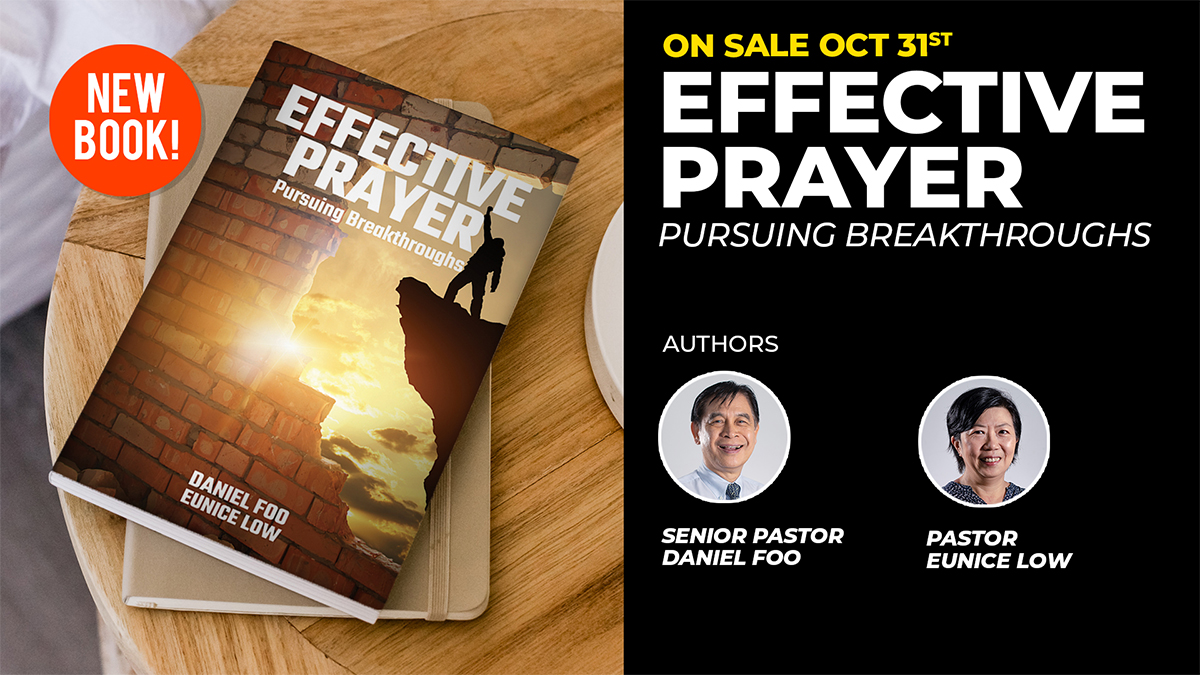 EFFECTIVE PRAYER: PURSUING BREAKTHROUGHS
Are we looking for breakthroughs in our prayers? James 5:16b states, "The effective, fervent prayer of a righteous man avails much." Effective prayer is both communion with God and fulfilling His kingdom purposes. When we know God's Word, ways and will, we grow in confidence to receive answers to our prayers.  As we deepen our relationship with Him, we avail ourselves to pray for our family, church, community and nation.
Authored by Senior Pastor Daniel Foo and co-authored by Pastor Eunice Low, Effective Prayer presents biblical principles of how we can approach God in prayer as a Father, relate as a Friend and appeal to Him as a Judge. It examines some areas which hinder prayer, including sins and transgressions, and how we can reinstate our prayer covering. It also gives us practical handles on how to pray for the lost, and stand in the gap for our nation. Ultimately, God calls us to be righteous men and women of prayer who pursue breakthroughs in our lives, for His glory.
HOW TO BUY & PRICES
Fill up this form to buy: http://bit.ly/buyefbook
Effective Prayer
1 book at $15
5 books at $70
10 books at $120