Event Navigation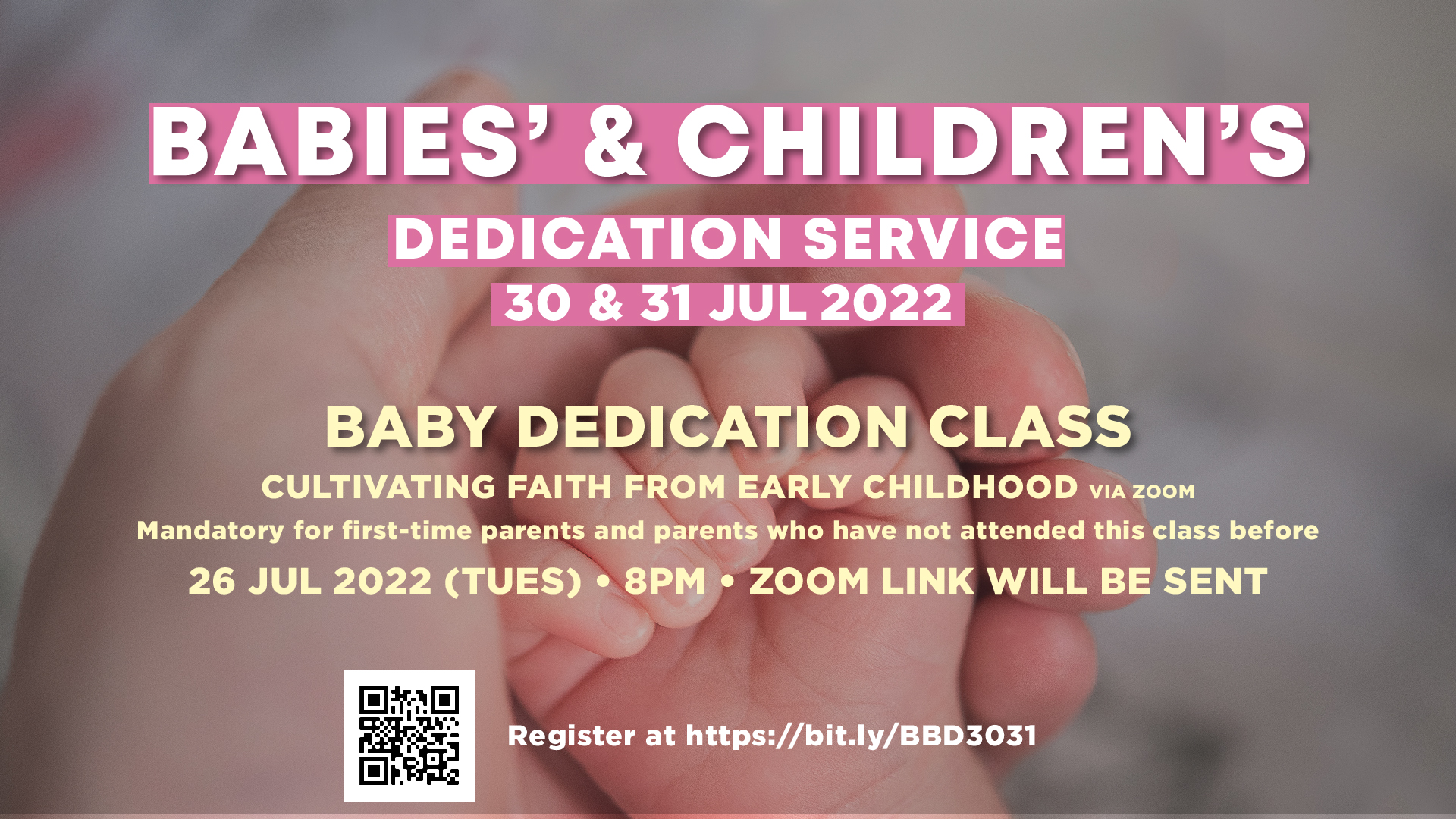 BABIES & CHILDREN'S DEDICATION SERVICE & BABY DEDICATION CLASS
July 30 @ 5:00 pm

-

July 31 @ 12:30 pm
Description
BABIES & CHILDREN'S DEDICATION SERVICE
In Matthew 19:14 Jesus said, "Let the little children come to me,
and do not hinder them, for the kingdom of heaven belongs to such
as these."
Children are a gift from God and are precious to Him. The word
"dedication" means "to consecrate" or "set apart". When we
dedicate our children, we recognize God's call upon their lives to
be set apart from the world, and we commit to raising them in the
fear and love of the Lord. The dedication services will be held on
the last weekend 30 & 31 July 2022.
Baby Dedication Class "Cultivating Faith From Early
Childhood" via Zoom
This class is mandatory for first-time parents and parents who have
not attended this class before.
Date: 26 July 2022 (Tues)
Time: 8pm
* Zoom link will be sent out at a later date.
If you would like to dedicate your babies and/or children, please
register via bit.ly/BBD3031.