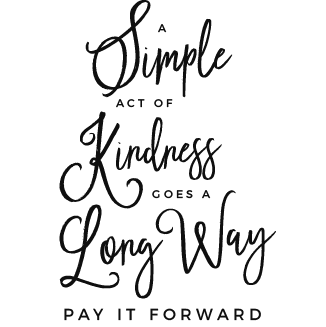 BLESSING CAMPAIGN 2018
Description
A little kindness everyday can have a ripple effect that can bring a positive change to our world. As BBTC's blessing campaign enters its third season in the month of Feb 2018, our theme is "Pay it Forward". Our focus is 2 fold:
1) Make blessing others a lifestyle everyday, and over time, others will catch the spirit of blessing others and lead to a chain effect of kindness
2) It's always easier and more fun when we do it together! Get your cell group, cluster or tribe and together do something to bless others.
Indeed, let the light of God's love shine that others make see our good deeds and praise our Father in Heaven. Together we can change the world, one good deed at a time.
SHARE YOUR BLESSING EXPERIENCE WITH US
We would also like you to share what you did so it will encourage other BBTCians to do likewise. Email pictures together with captions of you / your group's blessing experience to huaichieh@bbtc.com.sg. If you post them on social media, you can use the hashtags #BlessingCampaign2018 and #PayItForward.