Event Navigation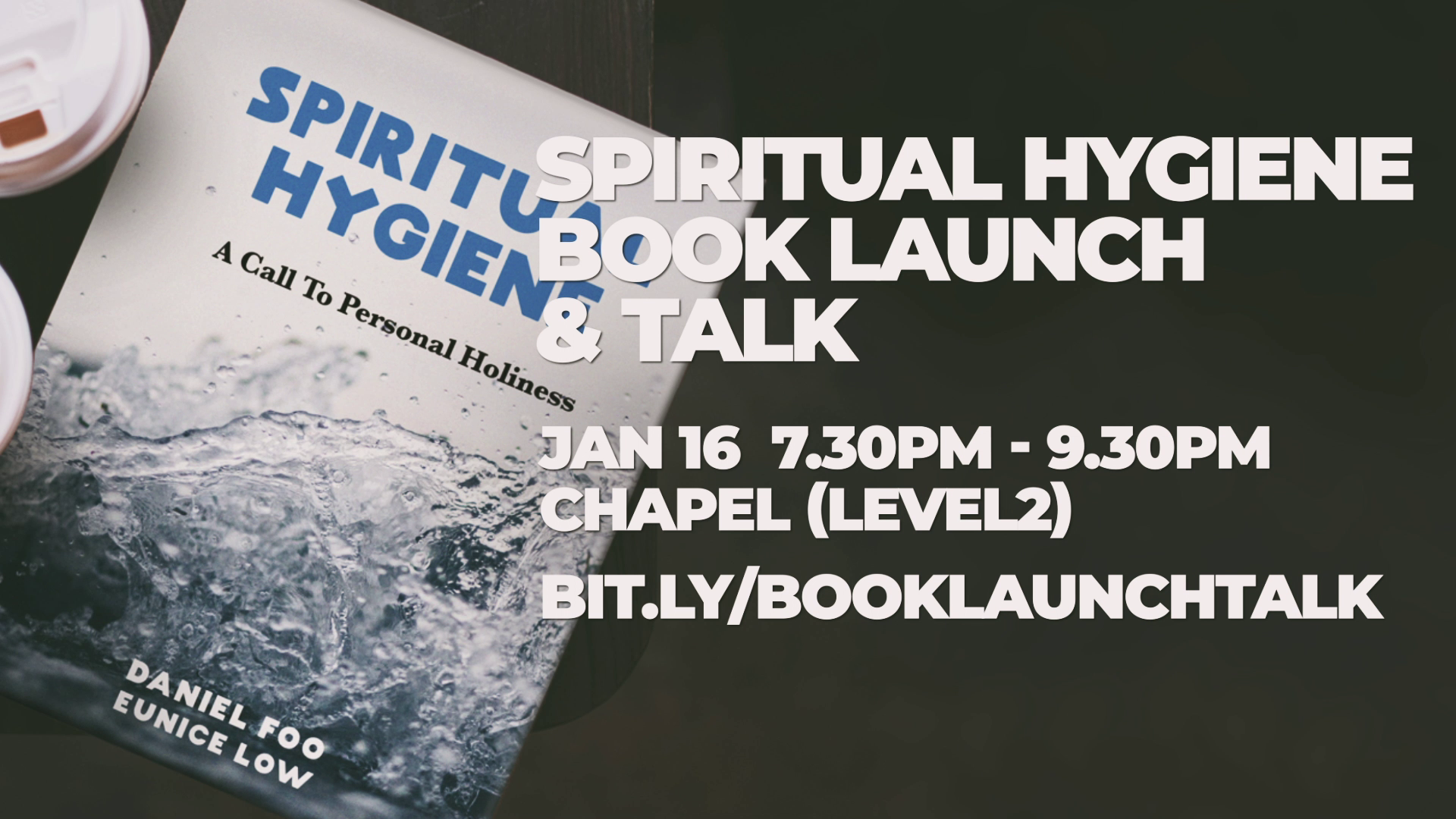 BOOK TALK FOR SPIRITUAL HYGIENE
January 16, 2020 @ 7:30 pm

-

9:30 pm
Description
JANUARY 16, 7.30-9.30PM, CHAPEL(LEVEL 2)
Want to learn more about the book from the authors? Come hear SP Daniel Foo & Ps Eunice Low share on Spiritual Hygiene in three parts:
1. Come out of defilement
2. Cleanse ourselves from every defilement
3. Clear view of Spiritual Hygiene
Also included in the talk is the book launch, testimony on how Spiritual Hygiene has helped believers and how it has been used in the Asia Pacific.
Sign up for the book launch and talk at http://bit.ly/booklaunchtalk.