Event Navigation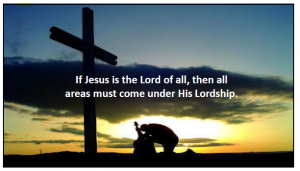 Consecrate me: Why I need to be consecrated?
January 25, 2015 @ 8:00 am

-

January 26, 2015 @ 5:00 pm
Description
Why I need to be consecrated?
PPT
Notes
Everybody only lives once. Knowing this, how then shall we live? We need to live it well, and the only way to do so is to live our lives for Jesus. It is only in living for Jesus can we find the best life that we can live. We need to believe that God wants to do something for us in this year of Singapore's Jubilee and we have a role to play in bringing God's blessings to the nation. God may have blessings for us, but it is dependent on consecration. Without faith we cannot see God's wonders. We have learnt that God does not respond to needs, he responds to faith. God wants to do many things, and He is looking for vessels to be consecrated to Him. This sermon will discuss why we need to be consecrated in three concise points. It urges us to be completely surrendered to the purposes of God.