Event Navigation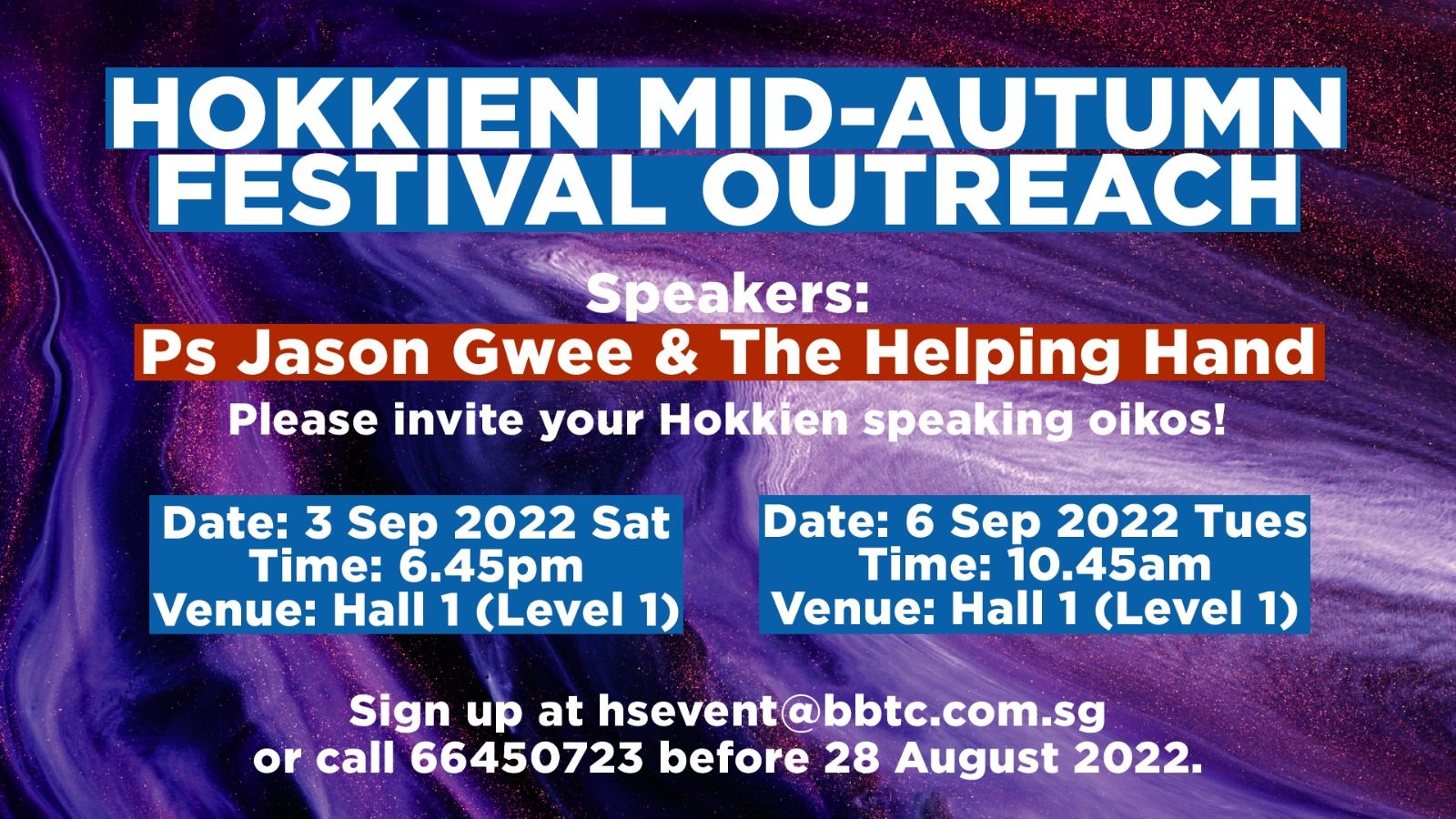 Hokkien Mid-Autumn Festival Outreach 2022
September 3 @ 6:45 pm

-

September 6 @ 12:30 pm
Description
Date: 3 September 2022
Time: 6.45pm
Venue: Hall 1 (Level 1)
Date: 6 September 2022
Time: 10.45am
Venue: Hall 1 (Level 1)
BBTC Hokkien Service is organising a Mid-Autumn Outreach on 3 & 6 September 2022. 
Ps Jason Gwee and The Helping Hand Team will be singing and sharing their testimonies on how their lives were transformed by the goodness of God.
Take this opportunity to invite your Hokkien speaking oikos and experience God's transforming power!
Sign up at hsevent@bbtc.com.sg or call 66450723 before 28 August 2022.