Event Navigation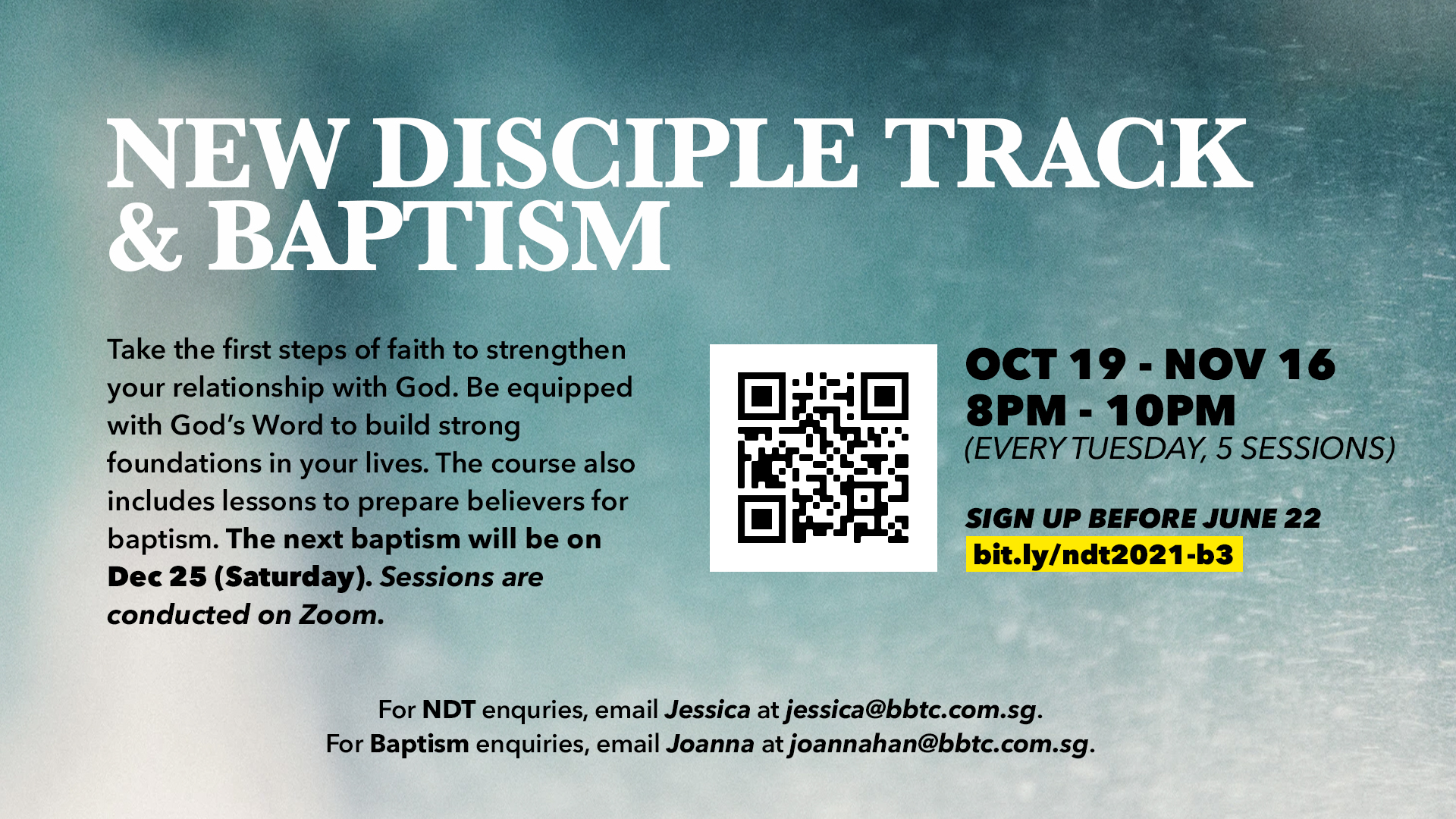 New Discipleship Track/ Baptism
October 19, 2021 @ 8:00 pm

-

November 16, 2021 @ 10:00 pm
Description
Take the first steps of faith to strengthen your relationship with God. Be equipped with God's Word to build strong foundations in your lives. The course also includes lessons to prepare believers for baptism. The next baptism will be on 25 December (Saturday).
Dates: Oct 19 to Nov 16, 2021 (Every Tuesday, 5 Sessions)
Time: 8pm to 10pm (Sessions will be conducted online via zoom)
Topics
• Assurance of Salvation – Live the New Life
• Knowing the Word of God
• Assurance of Answered Prayer – How to Connect with God
• Baptism and the Lord's Supper
• Assurance of Forgiveness – Steps to Freedom
• Discipleship – Enthrone Jesus as Lord
We encourage participants to attend all the sessions as part of BBTC's discipleship journey. Please register at https://bit.ly/ndt2021-b3 before Oct 10, 2021 (Sunday).
If there are any queries on NDT, please email Jessica at jessica@bbtc.com.sg. For Baptism, please email Joanna at joannahan@bbtc.com.sg.