Event Navigation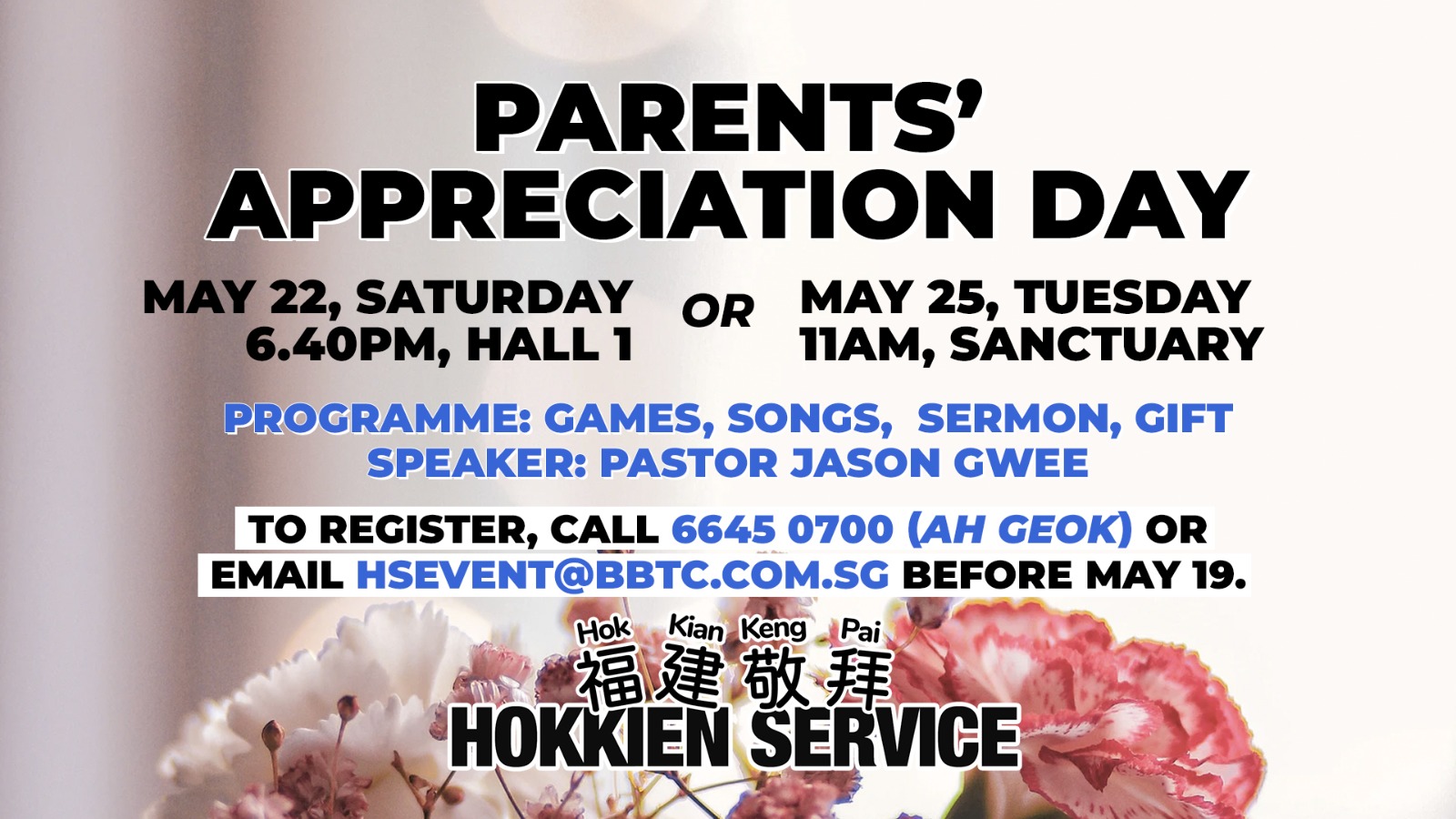 Parents' Appreciation Day
Description
The Hokkien Service warmly welcomes you to bring your parents to the Parents' Appreciation Day where we celebrate their important role in our lives!
When: May 22, Saturday, 6.40pm or 
May 25, Tuesday, 11am
Where: Hall 1, Level 1 (May 22) or Sanctuary, Level 3 (May 25)
(Please choose only one of the days. Programme on both days are the same.)
Programme: Games, songs, sermon, gift
Speaker: Pastor Jason Gwee
To register, call 6645 0700 (Ah Geok) or email hsevent@bbtc.com.sg before May 19.