We are here to help you get connected with the vibrant life within the church. Getting plugged in with a group of like-minded people to share your passions and your struggles with is an experience not to be missed. At BBTC, there are various ministries to cater to people from all walks of life. Besides the ministries, there is also the Church-in-Action Group, where encouragement, accountability and covering is practiced.
Benefits of joining a CG
1. You are a part of God's family.
A CG, comprising about 7 to 15 persons who meet regularly, allows a person to know a fellow believer and build relationships. There are opportunities to feel belonged and to participate in activities that are being organized. Bonding takes place and one is able to share with one another and be encouraged, thus providing excellent support in times of stress, crisis or difficulties. CG also provide platform to celebrate & share joys, victories etc.
Through this, the CG facilitates Accountability and Covering (Hebrews 13:17) as well as Prayer and Communication (Ephesians 6:18), so that Christian character and ministry competence are cultivated and nurtured, and pastoral care is provided for every cell member.
2. You will understand the Bible.
At the same time, spiritual development takes place through the CGs. You can ask questions, participate actively in the discussions, and hear others share about their insights of the truth as well. In this way, you will learn the Word of God and apply it for life change (Colossians 3:16 -17).
3. You will be able to praise and worship God.
As the Holy Spirit ministers to every cell member, we will be able to see the greatness of God and praise His marvelous Name (Psalms 9:1, 2). God is the focus, and through praise and worship, we seek to lift up the Name of Jesus and glorify Him (Psalms 29:2).
4. You will be able to share the Good News with others.
The cell member will have every opportunity to share this wonderful experience and the joy of the good news with someone else. Well, God did tell us to be the salt of the earth and the light of the world (Matthew 5:13 -14, 1Peter 2:9) …. And through this, His Name shall be magnified!
How do I join a CG?
People are ministered, lives are transformed, the body life of the church grows, and the angels in the heavens rejoice…. Many are blessed, and because of them, others are blessed too. If you are a non-Christian, and would like to find out more and get connected in a CG, do call us too. There are CGs catering for the Youth Church, singles, married couples, adults, Mandarin-speaking, etc.
Well, surely members have their privileges. Explore joining a CG by getting connected with us today.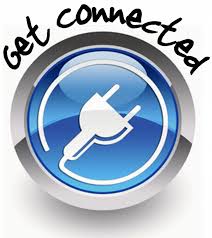 For more information, please contact our church office at 6645 0700 or email: [email protected]