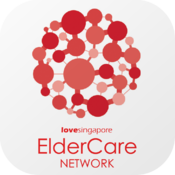 The LoveSingapore Eldercare Network is made up of likeminded churches committed to meet the needs of every elderly in Singapore. The Eldercare Network is coordinated by Cluster Coordinators in five major regions. Cluster coordinators work with participating churches within their regions to share information, respond to queries and provide referrals.
Befriend the Elderly
BBTC is one of the participating churches in the LoveSingapore Eldercare Network. BBTCians can sign up here to befriend the elderly.
The LoveSingapore Eldercare Network mobile application is an information and referral tool that is available for the general public to gain access and be connected to a qualified list of eldercare services and service providers. Users can also find information on services provided as well as contact details and directional maps of service providers. The app is available for download below on both itunes and Google Play.
Download on iTunes (for iPhones and iPads)