rooted and built up in him, strengthened in the faith as you were taught, and overflowing with thankfulness

Colossians 2:7
As part of the discipleship equipping for BBTC is the Discipleship Training Class (DTC).
The goal of DTC is to know Jesus, believe in Jesus, love Jesus, obey Jesus and delight in Jesus.
Know and believe (John 6:40)
Know and love (1 John 4:7-8)
Know, love and obey (Deut 7:9)
Know, believe, love and delight in Jesus (1 Pet 1:8, Ps 16:8-11)
We develop 5 disciplines/skills in DTC.
Scripture Memory
Quiet Time
Bible Study
Systematic Bible reading
Listening to Sermons.
Using the 2:7 series from The Navigators, the Discipleship Training Course (DTC 1, 2 and 3) is a systematic course that runs weekly for 12 sessions for each level. As the DTC programme is progressive, one must have finished an earlier course before proceeding to another – for example, those intending to attend DTC 2 should have completed DTC 1.
DTC 1 – Growing Strong in God's Family (12 Sessions)
DTC 2 – Deepening Your Roots in God's Family (12 Sessions)
DTC 3 – Bearing Fruit in God's Family (12 Sessions)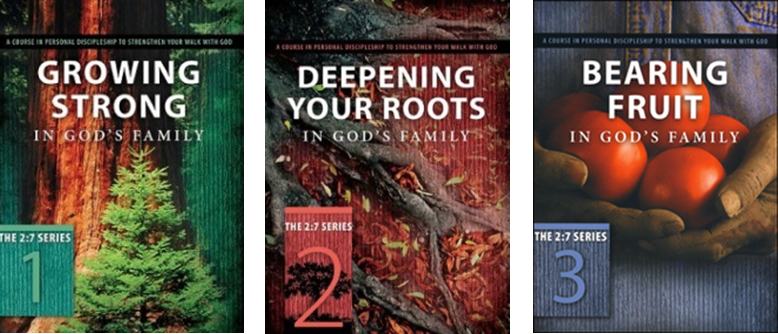 NEW DISCIPLES' TRACK
Dates: July 2, 9, 16, 23 & 30 (Tuesdays)
Cost: $5
Closing Date: June 23 (Sunday)
New to the faith? Want to know how you can grow in your relationship with Jesus? Come and be equipped as we go through personal discipleship handles for the Christian journey. This course is suited for new believers or anyone who is interested to build strong foundations of your new life in Christ.
Sign up for at https://www.surveymonkey.com/r/NewDisciplesTrack.
Any queries, please email Jessica at jessica@bbtc.com.sg.