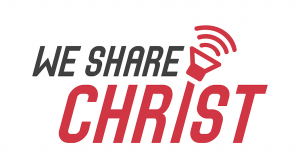 BBTC's mission is to share Christ as we mature in Him. For every disciple of Christ in BBTC, sharing Christ is the lifestyle, the very DNA as an effective Priest and King. Therefore, we
WE SHARE CHRIST IN THE MARKETPLACE
In homes, offices, schools, wherever we are, as salt and light in this world
WE SHARE CHRIST IN THE HEARTLANDS
God has divinely placed us in the heart of Bedok to be His representative
WE SHARE CHRIST WITH OUR LOVED ONES
Claiming Acts 16:31 for every family within BBTC!
THE ANDREW INITIATIVE EVANGELISM TRAINING
To equip ourselves to be effective in the area of evangelism, BBTC is running the Andrew Initiative Evangelism Training which adopts the PEG – Pray, Engage, Gather methodology. The booklet for this training can be downloaded below.