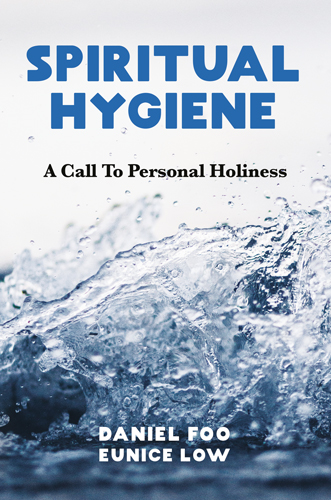 SPIRITUAL HYGIENE
Spiritual Hygiene presents biblical principles to deal with areas of defilement. They include occultic practices, sexual sins, ungodly soul ties, unforgiveness, inner wounds and ungodly beliefs. Each chapter provides scriptural insights on root causes, testimonies and prayers to walk in freedom and victory. Ultimately, God calls us to be set apart as His holy people to walk in His calling and fulfil His purposes for our lives.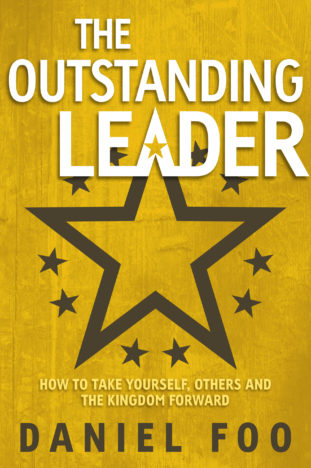 THE OUTSTANDING LEADER
God's great warriors were "mighty men of valour, chief leaders" (1 Chronicles 7:40). Today the Lord is calling us to be leaders of His kingdom—men and women who are reliable, effective and trustworthy. How do we become outstanding leaders He can use to take His people and His kingdom forward? In The Outstanding Leader, Pastor Daniel Foo lays out a plan to help you become a successful and godly leader. In his clear and down-to-earth style, he shows you the scriptural keys to becoming a person God can use to bless others. You will learn how to identify with and step into the role God has ordained for you, draw on His strength to grow in confidence and overcome pitfalls, and defeat attacks that wear you down.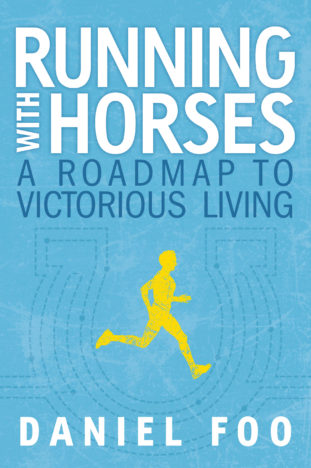 RUNNING WITH HORSES
Pastor Daniel Foo provides keys and handles from Scripture, and lessons from decades of ministry on how we can protect, strengthen and enlarge our capacities to grow in our walk and service with God. Using the prophet Elisha's journey with Elijah, he brings the believer through four significant milestones to present a personal road map towards victorious living, showing how we can be empowered to impact and influence lives for His glory.
(Running With Horses is sold out.)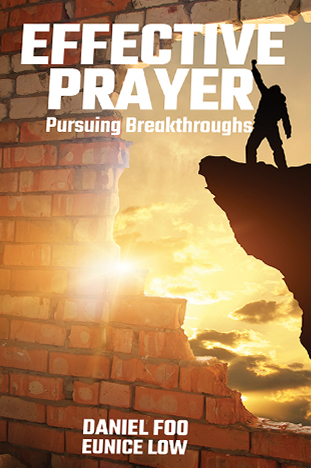 EFFECTIVE PRAYER
Are we looking for breakthroughs in our prayers? James 5:16b states, "The effective, fervent prayer of a righteous man avails much." Effective prayer is both communion with God and fulfilling His kingdom purposes. When we know God's Word, ways and will, we grow in confidence to receive answers to our prayers.  As we deepen our relationship with Him, we avail ourselves to pray for our family, church, community and nation.
Authored by Pastor Daniel Foo and co-authored by Pastor Eunice Low, Effective Prayer presents biblical principles of how we can approach God in prayer as a Father, relate as a Friend and appeal to Him as a Judge. It examines some areas which hinder prayer, including sins and transgressions, and how we can reinstate our prayer covering. It also gives us practical handles on how to pray for the lost, and stand in the gap for our nation. Ultimately, God calls us to be righteous men and women of prayer who pursue breakthroughs in our lives, for His glory.