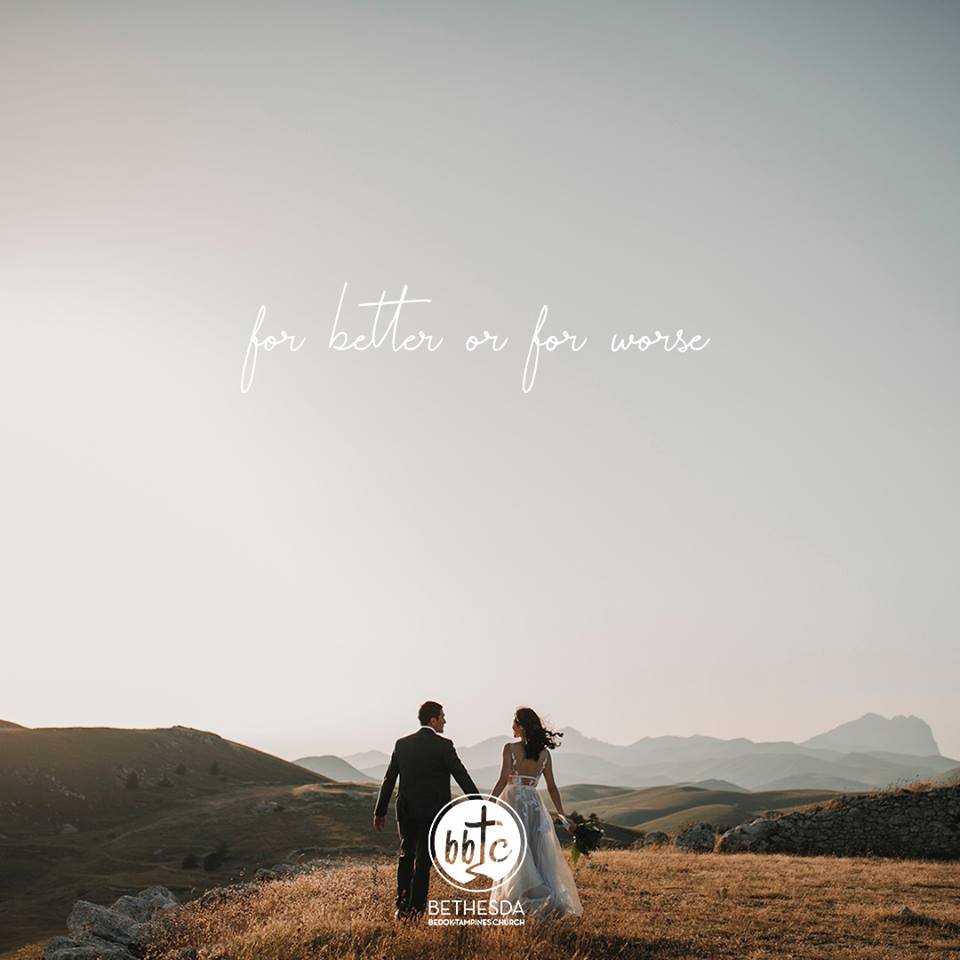 Goals of Marriage Ministry
To help young and matured marriages to grow strong and be what God intends for them to be. In order to achieve the goal, the ministry looks at the journey a couple goes through in marriage and provides for their needs at every point of their marriage journey. In essence the ministry looks at providing for the holistic needs of couples throughout their marriage.
Some of the programmes and activities that the ministry offer are:
1) Pre- marital classes for couples intending to marry
This include 8 sessions of pre-marital classes comprising teachings on the biblical foundation of marriages and interactive engagment. Click HERE to find out more.
Pre-Marital Course 2020
Run #1: Feb 15, 22, 29, Mar 7, 14, 21, 28, Apr 4
Run #2: Aug 15, 22, 29, Sep 5, 12, 19, 26, Oct 3
Time: From 9.30am to 12.30pm
Venue: Kindy Hall (Basement)
2) Pre-marital counselling for couples intending to marry
A minimum of one session after a couple has attended the pre-marital course but not confined to just one and can be more depending on needs.
3) Prayer of cleansing from pre-marital activities and cutting of soul ties
Couples will be led through a prayer of cleansing for past involvement in pre-marital activities e.g. Pornography, visits to prostitutes, pre-marital sex etc. For those who have past relationships apart from the partner they are marrying, there will also be a prayer to cut soul ties with past partners.
4) Provide solemnisers for day of wedding
Currently there are 3 solemnisers in BBTC to meet the needs of marrying g couples. Click HERE to find out more
5) Couple mentoring for newlyweds and young couples
Newly married couples will be assigned couples who have been married at least 10 years to mentor them and journey with them in the first 3 years of their marriage. Depending on the relationship built the mentoring programme may continue beyond that if the two couples agreeing to do so. Training will be provided for marriage mentors.
Marriage Mentoring Training 2020
Run #1: May 9
Run #2: Nov 21
Time: From 8.30am to 4pm
Venue: Hall 1 (Level 1)
6) Equipping classes for couples to keep their marriage vibrant
To help couples stay strong in their marriages, ongoing equipping classes are conducted. Other offering on specific topics like conflict reconciliation are introduced where possible. Various other pastors also have different offerings such as couples' talk etc which are tested in small groups and then targeted to be rolled out to the larger church.
Marriage Seminar 2020
Run #1: Apr 18
Run #2: Oct 24
Time: From 8.30am to 12pm
Venue: Chapel (Level 2)
7) Provide counselling for couples to work on issues in their marriages
Qualified and trained counsellors are available to couples who need to seek help for marital issues at no charge.