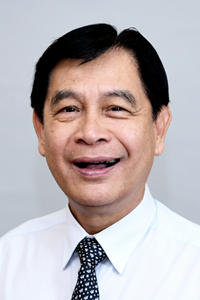 Daniel Foo
Pastor
Biography
Pastor Daniel Foo had worked in the financial markets for over 20 years, before heeding the call to give himself fully to the ministry since mid-2000.
He is a gifted teacher of the Word, and his ministry focus is on spiritual leadership and teaching the Word to equip the saints for effective ministry. He speaks regularly at Pastors & Leaders Conferences in various countries and especially in West African nations. He is on the faculty of Haggai Institute & Tung Ling Bible School. He serves on the leadership team of the Love Singapore Network of Churches.
He has co-authored 4 books:
Running with Horses & The Outstanding Leader (Armour Publisher); Spiritual Hygiene & Effective Prayer (CRU).