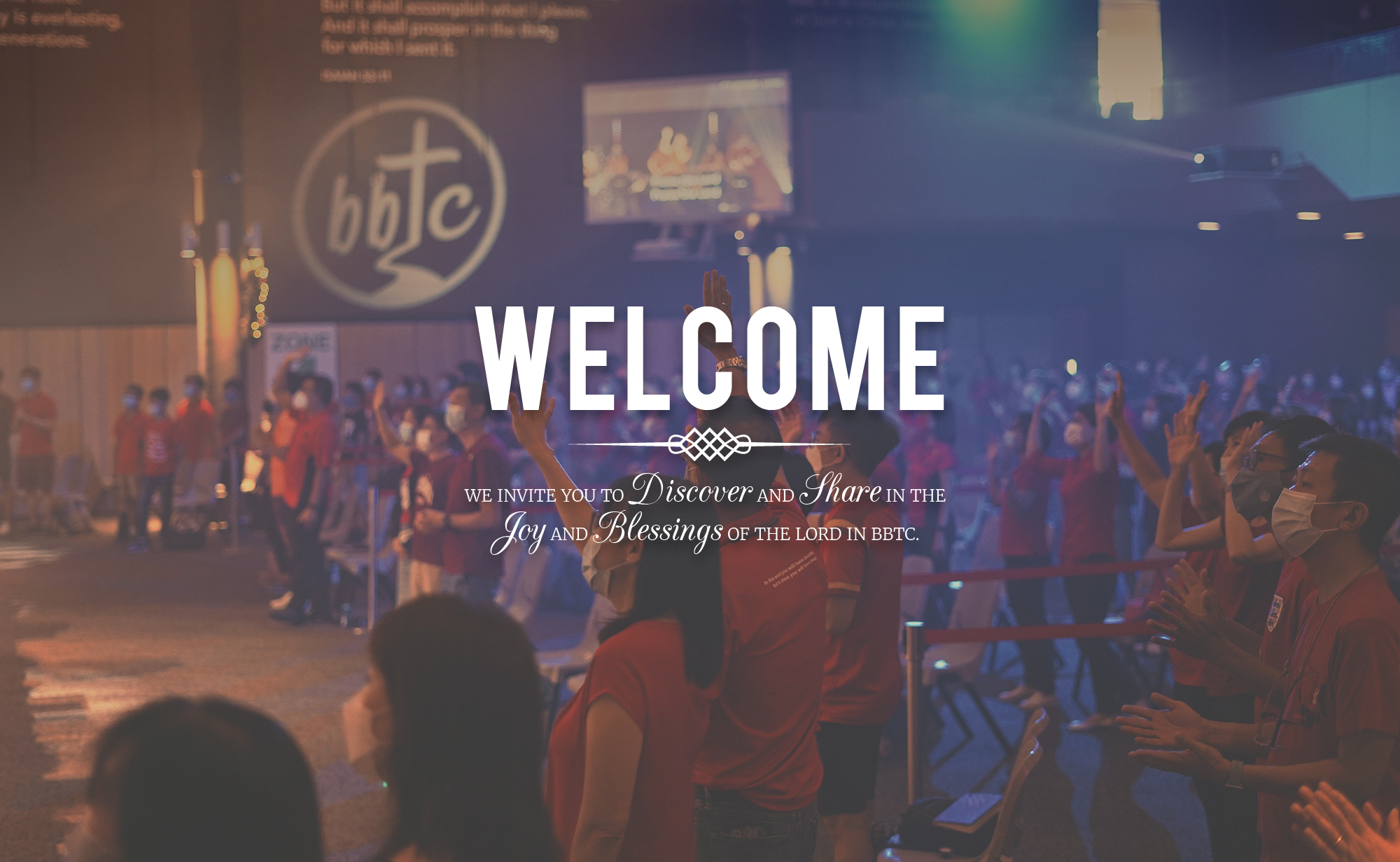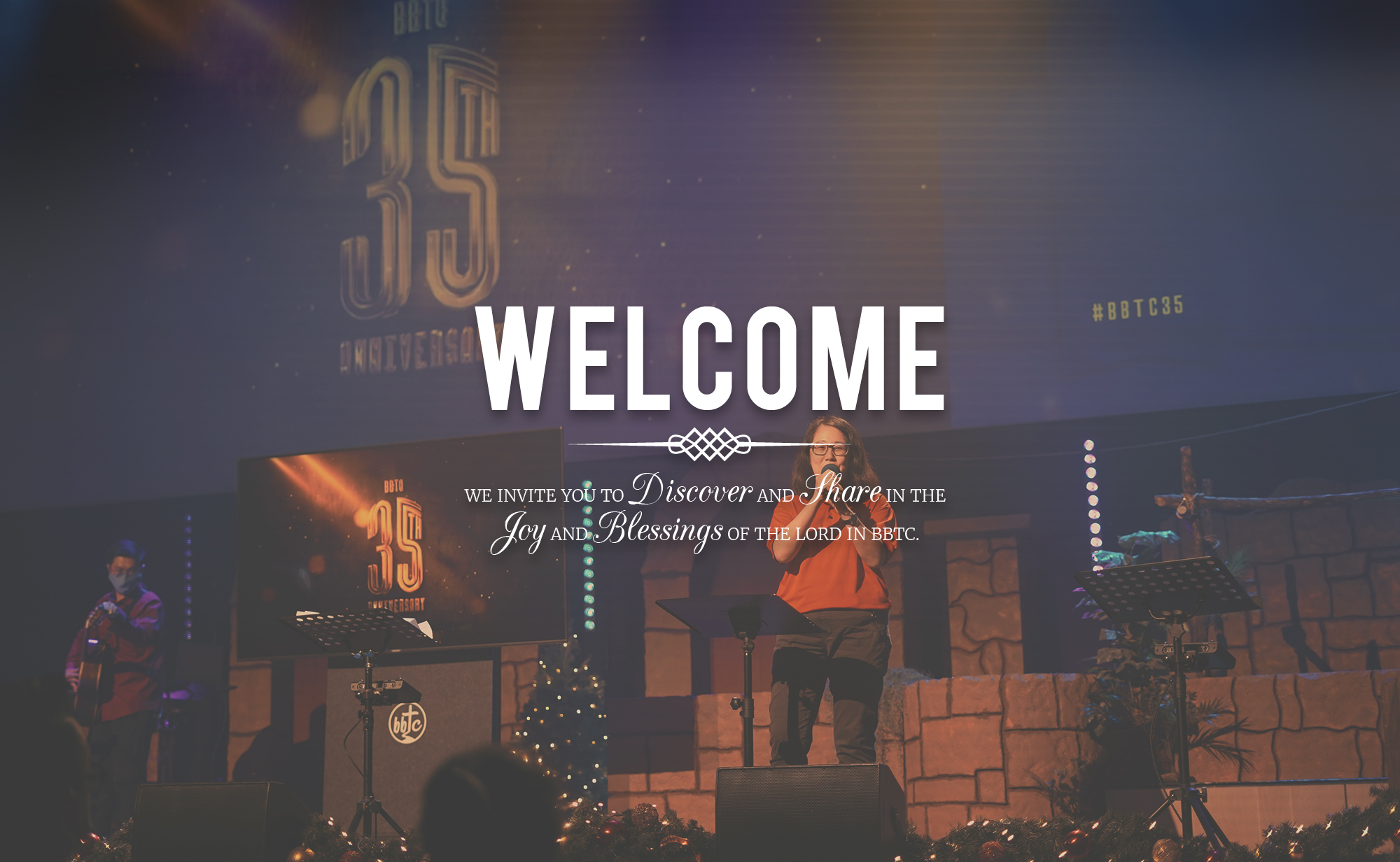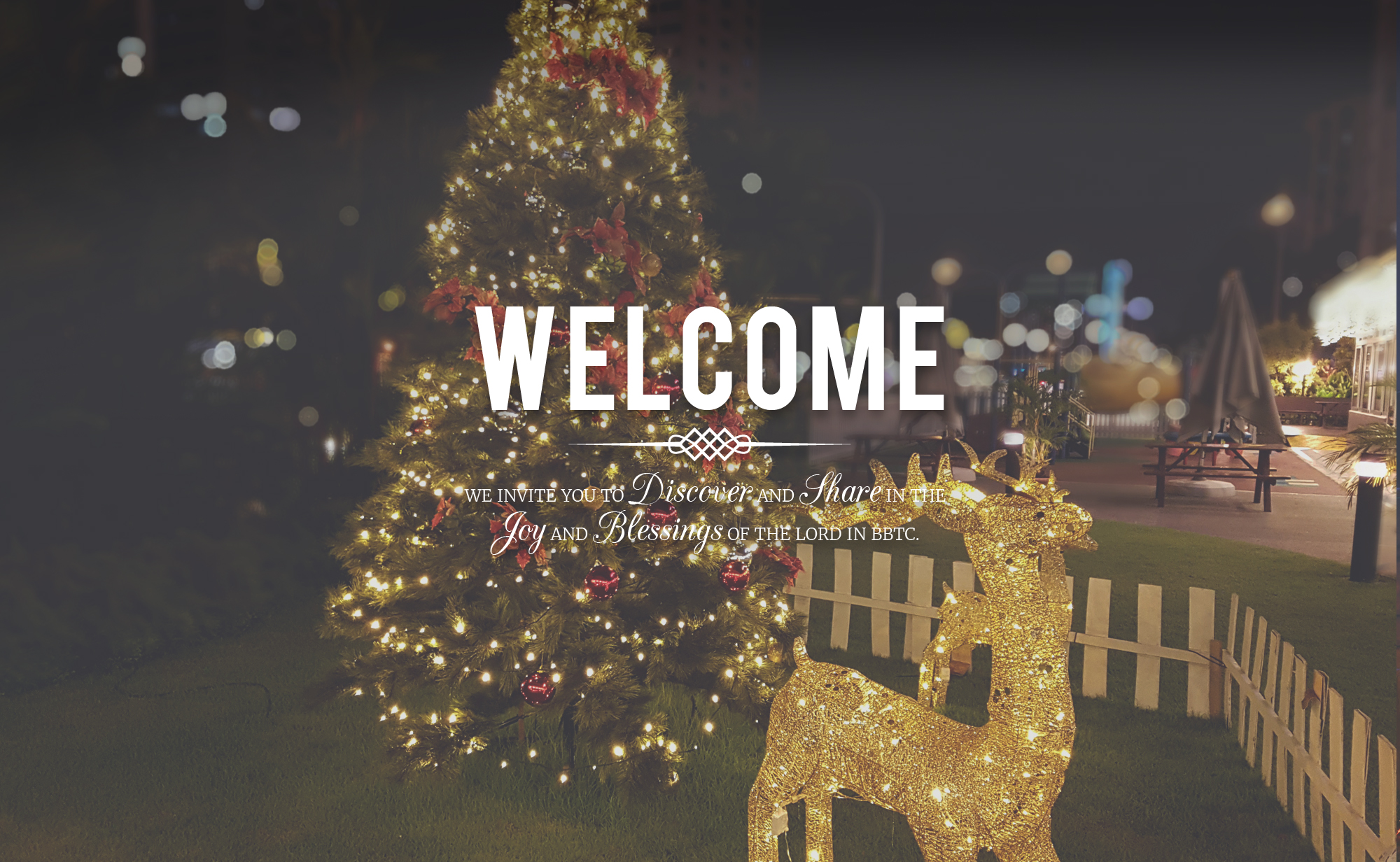 BBTC Services
WELCOME HOME!
Welcome to BBTC!
We warmly welcome you to be part of this community of faith, to experience the joy and blessings of knowing God.
English Worship services:
Saturdays, 5pm
Sundays, 8.30am and 11am
WELCOME!
NEW HERE?
If you're new with us or have just said the salvation prayer, come connect with us!
Find out more about BBTCian journey of a disciple.
Where are you now? What is your next step?
Testimonies from BBTCians
I was diagnosed with a 12cm cyst in the kidney and hernia at the end of November. I decided to go for surgery to remove my right kidney and my hernia...
I would like to share how God has powerfully touched my life, through the word of knowledge shared over the pulpit at BBTC....
My name is Stephen Ong, I am 63 years old, married to Vicky with 3 children. I grew up in a traditional Hokkien Baba family. Our home used to be filled with all sorts of idols....